Affiliations


The World Association of Non-Governmental Organizations (WANGO) is an international organization uniting NGOs worldwide in the cause of advancing peace and global well being.

The mission of the American Wind Energy Association is to promote wind power growth through advocacy, communication, and education.

The Geothermal Energy Association is a trade association composed of U.S. companies who support the expanded use of geothermal energy and are developing geothermal Resources worldwide for electrical power generation and direct-heat uses.

Fuel Cells 2000 is an activity of the Breakthrough Technologies Institute (BTI), a non-profit [501(c)(3)] independent, educational organization that identifies and promotes environmental and energy technologies that can improve the human condition.

The American Council for an Energy-Efficient Economy is a nonprofit, 501(c)(3) organization dedicated to advancing energy efficiency as a means of promoting economic prosperity, energy security, and environmental protection.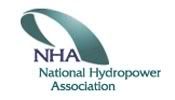 The National Hydropower Association, founded in 1983, is the only trade association
in the United States dedicated exclusively to advancing the interests of hydropower energy in North America.


As the voice of the industry, SEIA works to make solar a mainstream and significant energy source by expanding markets, removing market barriers, strengthening the industry and educating the public on the benefits of solar energy.


IREC is a non-profit organization creating renewable energy programs and policies targeted at the adoption of uniform guidelines, standards and quality assessment.

The National Hydrogen Association is the premier source for information on hydrogen and hydrogen technologies.

Renew the Earth, a Virginia-based 501 (c)(3), is organized exclusively for charitable, scientific and educational purposes, more specifically, to encourage the international exchange of ideas, information, and actions in the transition from a fossil-based economy to one increasingly reliant on sustainable energy and water.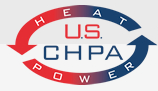 The U.S. Clean Heat and Power Association (USCHPA) brings together diverse market interests to promote the growth of clean, efficient local energy generation in the United States
---