Alpengroup's – Artist of the Month
John Gorka
Godfrey Daniels is one of the oldest and most venerable music institutions in eastern Pennsylvania. A small neighborhood coffeehouse and listening room, it has long been a hangout for music lovers and aspiring musicians, and in the late 1970s, one of these was a young Moravian College student named John Gorka. Though his academic course work lay in Philosophy and History, music began to offer paramount enticements.
Like so many artists that are the favorites of Alpengroup staff, John Gorka is what we call a "Quite Talent". Not as well known as he should be, he continues to amaze us with his stunningly soulful baritone voice and songwriting that will turn your head around. Those of us that lived on both coasts enjoy his twist on living on the East Coast while mindful of the West Coast.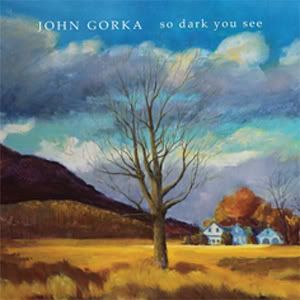 In 1987, the young Minnesota-based Red House Records caught wind of John's talents and released his first album , I Know , to popular and critical acclaim. With unusual drive and focus, John hit the ground running and, when an offer came from Windhan Hill's Will Ackerman in 1989, he signed with that label's inprint, High Street Records. He proceeded to record five albums with High Street over the next seven years: Land of the Bottom Line, Jack's Crows, Temporary Road, Out of the Valley, and Between Five and Seven. His albums and his touring (over 150 nights a year at times) brought new accolades for his craft. Rolling Stone called him "the preeminent male singer/songwriter of the new folk movement."
Though a long way from Godfrey Daniels, John Gorka is still honored to be a part of the folk tradition — energetic acoustic music that is not a trend, not a fad, but an expression of everyday life. After Yesterday is the embodiment of that expression — another classic release where his rich baritone voice and unique songcraft weave together in a way that can only be described as "Gorka."
John lives with his wife and son (Bocephus Mahatma Sinatra Gorka) in Minnesota.
Check out his website: http://www.johngorka.com
Staff's favorites about John, See him in person at a small club! And "Where the Bottles Break" from Jack's Crow album.