Alpengroup Office
5166 North Lake Boulevard
Post Office Box 1000
Carnelian Bay – Lake Tahoe
California 96140
---
Alpengroup Staff
---
Tom Martens – Senior Consultant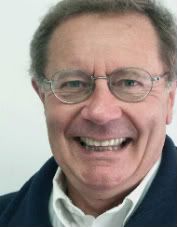 Tom Martens is a writer, photographer, editor, researcher, educator and fundraiser with over 25 years experience working in the nonprofit sector and for newspapers. His award winning talent has landed him recognition in both outdoor writing and non-profit consulting. He has earned a Bachelor of Arts Degree in Journalism from the University of Wisconsin-Madison, a Master of Nonprofit Administration Degree from the University of San Francisco and a Planning Giving Officer Certificate from Institute for Philanthropic Studies at California State University at Long Beach. He served on the planning committee for the SIERRA NOW conference on the future of the Sierra Nevada and worked to create the Sierra Nevada Alliance. Toms work with Alpengroup's Fundraising and Outreach programs has been essential to continuing our goal to educate the public. Tom Martens always brings personal experience and team work to the table when working with our organization.
---
Doug Freeland – Dive Master
Doug Freeland is a research Master Diver that has been at the forefront of the war on invasive aquatic species in the
Western United States, Mr. Freeland has worked extensively with the Army Corps of Engineers, U.S. Fish & Wildlife, U.S. Department of Agriculture, and numerous regional, local, and state agencies. Doug Freeland's work with invasive species has taken him throughout the country to many waterways who face the same threat as Lake Tahoe, including waterways in San Deigo, Denver, and Idaho. He has worked consulting local and out of state ANS such as the TRPA Lake Tahoe and Idaho State Milfoil Task Force. Mr. Freeland's invasive species control methods range from diver hand pulling to herbicides, and are specifically chosen to suit each individual areas needs. His certification as a licensed chemical applicator and experience with a broad number of waterways, ensures not only efficiency but effectiveness. Doug also continues to research other available control resources and techniques. A Designer and innovator, his expertise in work program development is unparallel in the discipline. Twenty years of direct project work and supervision is invaluable for the success of the action plan to meet our goals.
---
Beat von Allmen – Senior Engineer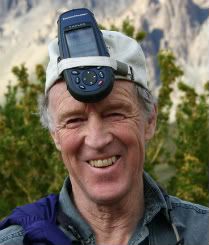 As a member of the Swiss National Ski Team, he was listed in the first 15 in the FIS list and has won several international events. In the 1964 Olympic Winter Games at Innsbruck, Austria, he placed 14th. He keeps enjoying the famous Utah powder with his spouse after having brought up two ski racing daughters. Fluent in French and German, he has written numerous articles on subjects related to mountain development and has pioneered suitability and hazard modeling since 1981, trademarked as "smartmaps". In 2003 Beat (pronounced "Bayot") has been awarded the Golden Award of the Intermountain Ski Area Association. In 2009 he was elected as a technical advisor for the Wasatch Canyons Master Planning. Beat incorporated Alpentech in 1978 to improve the experience of summer and winter vacationing in the mountains. Having grown up in Mürren, a car free Swiss resort, and working for aerial tramway firms, he became a hands-on specialist in mountain transportation systems. Building on his background, fitting professional education and experience, the evolution and accessibility of alpine summer and winter sports has been the primary focus of his work. Searching for better, more comprehensive mountain use has awarded him recognition in recreation planning. This special interest, coupled with studies in mechanical, civil and environmental engineering give Beat a leading edge in mountain facility layout by combining his field advantage with advanced computer modeling.
---
Harry Measure – Principle Planner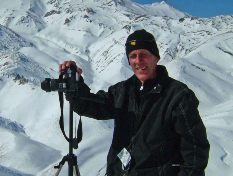 An accomplished racer, skiing and mountaineering have been great influences in Harry Measure's life. His extensive education includes a Master of Environmental Design from University of Calgary, Alberta as well as a Master of Arts Candidate from University of Victoria, BC. Harry Measure works currently as Principle of Harry Measure and Associates, a development planning and consulting company. He continues to travel extensively, lecturing at educational institutions and to interest groups, and frequently participates in conferences and workshops concerning a broad range of resort and resort community issues. He is a committed member of our team who never fails to bring light to the projects he works on.
---
Dr. John Kleppe – Senior Engineer
Dr. John Kleppe earned his Ph.D. in Electrical Engineering at the University of California, Davis. He has been a professor of electrical engineering at the University of Nevada, Reno since 1969, where he held the position as chairman of the Electrical Engineering/Computer Science Department from 1985‐1988 and was again Chairman of the Electrical Engineering Department up until his retirement in June of 2006.
He currently holds the rank of Professor Emeritus. In over forty years of design and research and development experience, Dr. Kleppe has published over 100 technical papers and a text book, "Engineering Applications of Acoustics," ARTECH Press, Boston, (1989). He is an experienced product design engineer and has managed two small companies from ideas to the market place. He was also director of the UNR Lemelson Center for Invention, Innovation and Entrepreneurship funded by the Lemelson Foundation. Dr. Kleppe assisted in the design, fabrication, and installation of the first weather radar system for use in Antarctica. He was inducted into the Nevada Technology Hall of Fame in October of 2006. He has also received the Outstanding Engineer Award from the Northern Nevada Chapter of the IEEE, the Nevada Inventor of the Year Award, twice received the Outstanding Engineering Achievement Award from the Nevada Society of Professional Engineers and was awarded a Professional Achievement Award by the University of Nevada, Reno Alumni Association. He is a registered professional engineer in both Nevada and California, and is a member of a numerous professional organizations.
---
Giovanni Caterino – Street Team Leader/Activation Specialist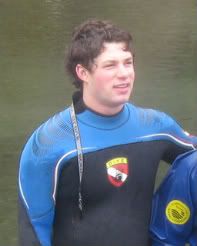 Born and raised in Lake Tahoe, Giovanni has witnessed several decades of changes to Lake Tahoe. He became a certified diver as a teenager and has been diving with the Tahoe Divers Conservancy for over ten years. As a ski and snowboard instructor he brings his people and outreach skills to heading up the Street Team for the Lake Tahoe Plates program and the "Tour for Tahoe" bus used to introduce visitors to Lake Tahoe as national resource and to help formulate the visual impression with the project. The Street Team helps educate the public about the importance of the current and proposed projects that are helping to protect and restore Lake Tahoe. Giovanni works to keep the younger generations informed about the impact they can make and what they can do to help Protect Lake Tahoe. Giovanni has also added the "conscious hip-hop" music theme to our events both in Lake Tahoe and in Norther California and Northern Nevada.
---
Leslie Mix – Hispanic Outreach Coordinator
Leslie Mix is a highly motivated team leader, whose language expertise as helped our Outreach and Educational programs move to the next level. Her achievements include a Bachelors Degree in Journalism and Public Relations from the University of Nevada in Reno and an Associates Degree in English from Miami Dade College in Miami Florida. Leslie's knowledge of the Hispanic community from her professional experience working with marketing and sales has continued to assist organizations like ourselves in diverse Hispanic arenas. Recognized for exceptional achievement and the ability to create trust and build lasting relationships, Leslie has excelled as a member of our organization working with our Hispanic Outreach Program.
---
Justin Broglio – Communications Director
As a highly motivated, community-driven individual, Justin is greatly valued in our organization. He works with many non-profit groups and is the President of the local non-profit, Avalanche Center. Justin currently holds a Bachelor of Science in Natural Resource Ecology/Conservation Biology and a Minor in Journalism and Public Relations.
---
Lauren Overstrom – Operations Director
Email Contact
With an extensive Human Resources background, Lauren joined Alpengroup to apply her skills and support an organization that seeks to unite communities and cultivate a sustainable environment. Lending a hand to various projects, she looks forward to working with the organization, assisting in grant writing and research, as well. Lauren is a University of Nevada Reno alumnus with a BA in Psychology and a minor in Human Development and Family Studies.
---
Captian William Crowell
William Crowell is the Captain of the Blue Warrior and holds a 100 Gt. Master Inland with Towing and Sailing endorsements license, over 600 days of active Maritime Experience both Inland and near coastal, on board Sail & Power vessels. Captain Bill's experience ranges from a 60′ research vessel in San Francisco Bay, various types of Sea Scout Vessels, numerous Coast Guard vessels, and many Yachts. Joining the US Coast Guard shortly after High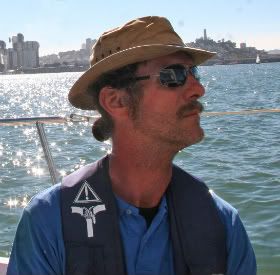 School, he served extensively on the waters of Chesapeake bay, San Francisco bay system, and many places around the US and the Pacific coast. Serving on board 30′ SRB, 32′ HPB, 41′ UTB, 44′ MLB, 82′ & 95′ Coastal Cutters, primarily stationed at Yerba Buena Island, San Francisco bay system as search and rescue crew then becoming a S.A.R Coxswain. After having served 8 years, at his request, He received his honorable discharge with medals. Captain Bill went on to achieve his Associate Sciences degree in Electro-Mechanical design/drafting. He has worked with top companies, as an E-M design engineer, involved in the research and development of many high tech projects in the S.F. Bay Area. Attending NCTI and then METS receiving his EMT Cert., then his Paramedic certificate, going on to become a Nationally registered Paramedic, working with 1st responder ambulance companies for nearly 6 years. He has delivered yachts of many different types along the Pacific Coast from Anacortes & San Juan Islands, Wa. to Mazatlan, Mexico, in recent years and is well respected in the Yachting community. Captain Bill's devotion to our organization, the protection and active defense of Lake Tahoe against the invasive species threatening her, has solidified him as a valuable member of our team, a sincere and compassionate Captain and a dedicated resident of Lake Tahoe.


---
To learn more about how we are working to PROTECT LAKE TAHOE click on the following link: